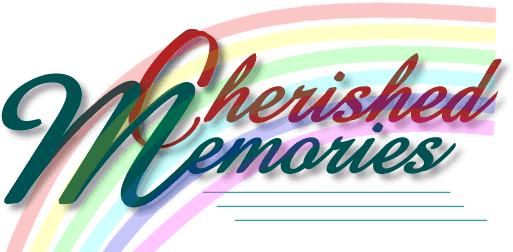 PAWS - A - WHILE PET POEMS
Here is a collection of pet related poems. Hopefully they will provide some comfort! Since many of the poems were e-mailed or mailed via US mail, we can not verify that they are all in the public domain. We can only assume they are. If anyone holds a copyright on any of the material contained here, just e-mail us and we will credit you for writing it or remove it at your request. If you know of a poem you would like to see added here, e-mail us a copy and we will gladly post it here.
---
---
---
---
Creation
When God had made the earth and sky,
the flowers and the trees,
He then made all the animals
the fish, the birds and bees
And when at last He'd finished
not one was quite the same.
He said I'll walk this world of mine
and give each one a name.
And so He travelled far and wide
and everywhere He went,
a little creature followed Him
until its strength was spent.
When all were named upon the earth
and in the Sky and Sea,
the little creature said "Dear Lord,
there's no name left for me."
Kindly the Father said to him
"I've left you to the end.
I've turned my own name back to front
And called you DOG, my friend".
Author Unknown
---
Alone Again
I wish someone would tell me
what it is that I've done wrong.
Why I have to stay chained up
and left alone so long.
They seemed so glad to have one
when I came here as a pup.
There were so many things we'd do
while I was growing up.
They couldn't wait to train me
as a companion and a friend.
And told me how they'd never fear
being left alone again.
The children said they'd feed me
and brush me everyday.
They'd play with me and walk me,
if only I could stay.
But now the Family "Hasn't Time";
they say I often shed.
They do not want me in the house
not even to be fed.
The children never walk me,
they always say "Not Now!"
I wish that I could please them;
won't someone tell me how?
All I had, you see, was love;
I wish they would explain.
Why they said they wanted me,
then left me on a chain!!!
Author Unknown!
---
Caring Cats
Appearing to be, just little brats,
Nevertheless, they are caring cats.
Qualified to leap, to unreachable heights
Always more frisky, particularly at night.
Able to run sideways, even on walls
Keeping in balance, never to fall.
Accused of being finicky, when I call it class
An affectionate nature, there caring cats.
When talking to a cat, to make you aware
They shift their ears, to tell you they hear.
The light that shines, from their eyes at night
Alone in the dark, a mysterious sight.
Captivating your love, with a relaxing purr
Displaying affection, attentive to words.
Their spirited nature, being mischievous cats
Compassionate felines, their caring cats.
by: T.A.S.Yoder
---
What is a Pet
A pet is such a special friend,
A friend in many ways.
Sharing love and companionship,
Just looking for your praise.

The clever things they often do
Bring a smile to your face;
And so to them I dedicate,
This small but special place...
Back to top
---
---
Have You a Pet in Heaven
HAVE YOU A DOG IN HEAVEN? Have you a dog in Heaven, Lord?
And do you pat its head?
Does he sit up and beg each night
before he goes to bed?
Does he look up with shining eyes
when he sees Your smilling face?
Does he wag his stubby little tail
when he wants to run a race?
Have You a dog in Heaven, Lord?
Is there room for just one more?
Cause my little dog died today;
he'll be waiting at Your door.
Please take him into Heaven, Lord.
And keep him there for me,
just feed him, pet him,l ove him, Lord,
thats all he'll ask of Thee.
---
A caterpillar asked God, "What happens when I die?"
God replied, "Have you seen the butterfly?"
The Caterpillar, "Yes, do I have to die to become one?"
God said, "No, not really. A part of you dies, but another, stronger part
of you continues to live - it just changes forms."

Author Unknown
---
---
Should You Go First!
Should you go first and I remain
To walk the road alone,
I'll live in memories' garden
With happy days we've known.
In Spring I'll wait for roses red,
When faded, the lilacs blue;
In earl' Fall when brown leaves fall,
I'll catch a glimpse of you.
Should you go first and I remain,
For battles to be fought,
Each thing you've touched
Along the way,
Will be a hallowed spot.
I'll hear your bark, I'll see your smile,
Though blindly I may grope,
The memory of your helping paws
Will buoy me on with hope.
Should you go first and I remain
One thing I'll have to do,
Walk slowly down that long path
For soon I'll follow you.
I want to know each step you take
So I may take the same,
For someday down that lonely road
You'll hear me call your name.
---
Where To Bury a Dog
If you bury him in this spot, he will come to you when you call.
Come to you over the grim, dim frontiers of death,
and down the well-remembered path to your side again.
And though you call a dozen living dogs to heel, they shall
not growl at him, nor resent his coming, for he belongs there.
People may scoff at you, who see no lightest blade of grass
bent by his footfall, who hear no whimper; people who may never really
have had a dog. Smile at them, for you shall know something that is
hidden from them, and which is well worth the knowing. The one best
place then, to bury a dog, is in the heart of his master....
---
---
A Dog's Prayer
By Beth Norman Harris
My Beloved Master, for not heart in all the world is more grateful for kindness
then the loving heart of me. Do not break my spirit with a stick for though I
should lick your hand between the blows, your patience and understanding
will more quickly teach me the things you would have me do. Speak to me
often, for your voice is the world's sweetest music, as you must know by the
fierce wagging of my tail when your footstep falls upon my waiting ear. When
it is cold and wet, please take me inside...for I am now a domesticated animal,
no longer used to the bitter elements...and ask no greater glory than the privildge
of sitting at your feet beside the hearth...though you had no home, I would rather
follow you through ice and snow than rest upon the softest pillow in the warmest
home in all the land...for you are my Devoted Worshipper. Keep my pan filled
with fresh water, for although I should not reproach you were it dry, I cannot tell
you when I suffer thirst. Feed me clean food that I may stay well, to romp and play
and do your bidding, to walk by your side and stay ready, willing and able to
protect you with my life, should your life be in danger. And Beloved Master,
should the Great Master see fit to deprive me of my health or sight, do not turn me away
from you. Rather hold me gently in your arms as skilled hands grant me the merciful
boon to eternal rest...and I will leave you knowing with the last breath I draw,
my fate as ever safest in your hands.
---
A Dog's Prayer 2
To Those Who Love & Those Who Love Me
When I am gone, release me, let me go-
I have so many things to see and do.
You must not tie yourself to me with tears,
Be happy that we had so many years.
I gave you my love, you can only guess
How much you gave me in happiness.
I thank you for the love you have each shown.
But now it is time I traveled alone.
So grieve awhile for me if grieve you must,
Then let your grief be comforted by trust,
It is only for a while that we must part,
So bless the memories within your heart,
I will not be far away, for life goes on,
So if you need me, call and I will come.
Though you can not see or touch me, I will be near.
And if you listen with your heart, you will hear
All my love around you soft and clear.
And then, when you must come this way alone,
I will greet you with a smile and "Welcome Home".
---
Epitaph To a Dog
Near this spot
Are deposited the Remains
of one
Who possessed Beauty
Without Vanity,
Strength without Insolence,
Courage without Ferocity,
And all the Virtues of Man
Without his Vices.
When some proud son of man returns to earth,
Unknown to glory, but upheld by birth,
The sculptor's art exhausts the pomp of woe,
And storied urns record who rests below.
When all is done, upon the tomb is seen,
Not what he was, but what he should have been.
But the poor dog, in life the firmest friend,
The first to welcome, foremost to defend,
Whose honest heart is still his master's own,
Who labors, fights, lives, breathes for him alone,
Unhonored falls, unnoticed all his worth,
Denied in heaven the soul he held on earth --
While man, vain insect! hopes to be forgiven,
And claims himself a sole exclusive heaven.
Oh man! thou feeble tenant of an hour,
Debased by slavery, or corrupt by power --
Who knows thee well must quit thee with disgust,
Degraded mass of animated dust!
Thy love is lust, thy friendship all a cheat,
Thy smiles hypocrisy, thy words deceit!
By nature vile, ennobled but by name,
Each kindred brute might bid thee blush for shame.
Ye, who perchance behold this simple urn,
Pass on -- it honors none you wish to mourn.
To mark a friend's remains these stones arise;
I never knew but one -- and here he lies.
George Gordon, Lord Byron
---
I've changed my ways a little, I can no longer
run with you in the evenings along the shore,
except in a kind of dream, and you, if you dream a little
you see me there.
So leave a while the paw marks on the front door,
Where I used to scratch to come in or go out,
and you'd soon answer, leave on the kitchen floor
the marks of my drinking pan.
I cannot lie by your fire all evening
On the warm stone, nor yet at the foot of your bed
no, all the night through, I lie alone.
But your kind thought has laid me less than 6 feet
outside your window, where firelight so often plays,
and where you sit to read, and, I fear, often grieving for me--
every night your lamplight lies on my place.
You, Man and Woman, live so long,
it is hard to think of you ever dying!
A little dog would get tired, living so long.
I hope that when you are lying
under the ground like me, your lives will appear
as good and joyful as mine. No, dears, that's too much hope...
you have not been as well cared for as I have been,
And never knew the passionate, undivided
fidelities I knew.
Your minds are perhaps too active, too many sided,
but to me you were true.
You were never Masters, but Friends. I was your Friend.
Deep love endures to the end and long past the end...
If this is my end, I am not lonely. I am not afraid.
I am still yours.
R. Jeffers
---
---
A Simple Message From Your Pet
by Ken D. Conover
To have loved and then said farewell is better than to have never loved at all.
For all of the times that you stooped and touched my head, fed me my favorite treat and
returned the love that I so unconditionally gave to you. For the care that you gave to me
so unselfishly. For all of these things I am grateful and thankful. I ask that you grieve
not for the loss but rejoice in the fact that we lived, loved and touched each other's lives.
My life was fuller because you were there, not as owner, but as my friend. Today, I am
as I was in my youth. The grass is always green, butterflies flit among fthe flowers and
the sun shines gently down upon all of God's creatures. I can run, jump and play
and do all of the things that I did in my youth. There is no sickness, no aching joints
and no regrets and no aging. We await the arrival of our lifelong companions and know
that togetherness is forever. You live in our hearts as we do in yours. Companions such
as you are very rare and unique. Don't hold the love that you have within yourself.
Give it to another like me and then I will live forever. For love never really dies,
and you are loved and missed as surely as we are.
Your pet in heaven.
---
When we adopted you into our life our pet canvas was blank. With every lick of your tongue a portion of the canvas was cleared revealing part of a picture underneath. At first I thought it was strange. Instead of painting new memories you seemed to be unveiling a picture already there. But what was it of? I would understand later. As each wonderful year passed, our love for one another grew deeper. Every time we'd play, or go for a walk, or cuddle, more of the picture would be revealed.
When you grew old I started to see a pair of hands on the canvas. I assumed it was our hands petting you but I couldn't make out the rest of it because it was still fuzzy. We knew you were nearing the end and we loved you all the more. We prayed that God would take you in your sleep so we wouldn't have to make that awful decision. But He didn't and I was angry. I asked Him why would He put us in this situation? A soft voice answered, "If you truly love your pet it will all become clear".
When you became too weak and frail to finish the picture I knew it was time to put you to sleep. With all of the courage that God could give me I took you to the veterinarian. As I held you when you passed away my heart broke and rivers of tears streamed down my face. Then I heard His voice, "Look at the picture now". I did and it was crystal clear. He then said, "A pet canvas can only be completed with tears of compassion".
The picture wasn't of our hands petting you, they were God's hands holding all of us.
James A. Ruma
copyright 2003
---
---
No More Tears
The time has come for the tears to end
for you to be happy and cheerful again.
I am safe in God's home above
cradled in His arms; covered with His love.

We run and play by the Bridge all day
waiting for the day when you'll be here to stay.
You've been crying so much I feel bad
I want you to be happy and not so sad.

Remember the time when I was so small
I couldn't even pickup the rubber ball.
I fought that ball from morning to night
it made you laugh, I was quite a sight.

Remember teaching me sit and stay
we had such fun since I didn't really obey.
but you kept at it with test after test
so when I entered my first show I was the best.

Remember the great times we had in the past
like when we walked to the park we had a blast.
We'd run and play all through the park
until the sun went down and it got dark.

Remember the times we went for a ride
I was so excited I'd jump right inside.
Away we went to who knows where
but you and I we didn't really care.

I'll always love you, you're my best friend
I'll be right with you even to the end.
Always remember the great times we had
and there will be no reason to ever be sad.
Written by John Quealy
---
Bridge Called Love
It takes us back to brighter years,
to happier sunlit days
and to precious moments
that will be with us always.

And these fond recollections
are treasured in the heart
to bring us always close to those
from whom we had to part.

There is a bridge of memories
from earth to Heaven above...
It keeps our dear ones near us
It's the bridge that we call love.

Author Unknown
---
Just this side of Heaven is a place called Rainbow Bridge. When an
animal dies that has been especially close to someone here, that pet
goes to Rainbow Bridge. There are meadows and hills for all of our
special friends so they can run and play together. There is plenty of
food, water and sunshine and our friends are warm and comfortable.
All the animals who had been ill and old are restored to health and
vigor; those who were hurt or maimed are made whole and strong
again, just as we remember them in our dreams of days and times
gone by. The animals are happy and content, except for one small
thing: they each miss someone very special, someone who was left
behind.
They all run and play together, but the day comes when one suddenly
stops and looks into the distance. His bright eyes are intent; his
eager body begins to quiver. Suddenly, he breaks from the group,
flying over the green grass, faster and faster. You have been
spotted, and when you and your special friend finally meet, you cling
together in joyous reunion, never to be parted again. The happy kisses
rain upon your face; your hands again caress the beloved head, and
you look once more into those trusting eyes, so long gone from your
life, but never absent from your heart.
Then you cross the Rainbow Bridge together...
"Author Unknown"
---
Oh, when we get to Heaven
We hope that we will find
The Souls that one we loved
Who left us all behind.
Some left at the right time,
They left this world in peace.
Others left too sudden
Without the chance to say goodbye.
They were gone before we had
The chance to even cry.
There's a special place for grownups;
A special place for kids;
Me, I'll be on the other side -
The side called Rainbow Bridge.
Across the dark green meadow,
A-top the hills I'll run,
Where the colors from the Rainbow
Glitter from the sun.
And there I'll find my sweetheart
running fast toward me,
Into my arms where he belongs
FOR ALL ETERNITY!!
Jean McColgan
---
As much as I loved the life we had and all the times we played,
I was so very tired and knew my time on earth would fade.
I saw a wonderous image then of a place that's trouble-free
Where all of us can meet again to spend eternity.

I saw the most beautiful Rainbow, and on the other side
Were meadows rich and beautiful--lush and green and wide!
And running through the meadows as far as the eye could see
Were animals of every sort as healthy as could be!
My own tired, failing body was fresh and healed and new
And I wanted to go run with them, but I had something left to do.

I needed to reach out to you, to tell you I'm alright
That this place is truly wondrful, then a bright Glow pierced the night.
'Twas the Glow of many Candles shining bright and strong and bold
And I knew then that it held your love in its brilliant shades of gold.

For although we may not be together in the way we used to be,
We are still connected by a cord no eye can see.
So whenever you need to find me, we're never far apart
If you look beyond the Rainbow and listen with your heart.
C.G. 1995
---
To My Master
I explained to St. Peter,
I'd rather stay here,
Outside the Pearly Gate.
I won't be a nuisance,
I won't even bark,
I'll be very patient and wait.
I'll be here chewing on a celestial bone,
No matter how long you may be.
I'd miss you so much, if I went in alone,
It wouldn't be Heaven for me...
Author Unknown
---
---
Just My Dog
She's just my dog.
She is my other eyes that can see above the clouds;
My other ears that hear above the winds.
She is the part of me that can reach out into the seas.
She has told me a thousand times over that I am her reason for being.
By the way she rests against my leg.
By the way she thumps her tail at my smallest smile.
By the way she shows her hurt when I leave without taking her.
When I am wrong, she is delighted to forgive.
When I am angry, she clowns to make me smile.
When I am happy, she is joy abound.
When I am a fool, She ignores it.
When I succeed, she brags.
Without her, I am only another person.
With her, I am all powerful.
She has promised to wait for me...whenever...
In case I need her; and I expect I will---
As I always have.
She is my dog.

Author Unknown
---
There's sadness now, we cry, we weep,
our gentle giant's gone to sleep.
It's quiet, yet we hear his sound,
his feet still dragging along the ground.
He made all welcome, no bark, no growl,
just the largest grin, then he'd fetch his towel.
He asked for nothing but gave his all,
right to the end, to that final call.
When it's time for us to take that final ride,
that fearful trip to the other side,
our journey there will bear no strife,
we know he'll be waiting, as he was in life.
If you've lost your friend, if he's not at hand,
the loneliness you'll understand.
No more will follow, they couldn't compare
to that giant, gentle, big black bear.
---
---
Lend Me a Pup
I will lend to you for awhile,
a pup, God said,
For you to love him while he lives
and mourn for him when he's dead.
Maybe for twelve or fourteen years,
or maybe two or three
But will you, 'till I call him back,
take care of him for me.
He'll bring his charms to gladden you
and (should his stay be brief)
you'll always have his memories
as solace for your grief.
I cannot promise he will stay,
since all from earth return
But there are lessons taught below
I want this pup to learn.
I've looked the whole world over
in search of teachers true
And from the folk that crowd's life's land
I have chosen you.
Now will you give him all your love
Nor think the labour vain,
Nor hate me when I come to take my Pup back again.
I fancied that I heard them say
"Dear Lord Thy Will be Done,"
For all the joys this Pup will bring,
the risk of grief we'll run.
We'll shelter him with tenderness
we'll love him while we may
And for the happiness we've known forever grateful stay!
But should you call him back
much sooner than we've planned,
We'll brave the bitter grief that comes,
and try to understand.
If, by our love, we've managed,
your wishes to achieve!
In memory of him we loved,
to help us while we grieve,
When our faithful bundle departs this world of strife,
We'll have yet another Pup and love him all his life.
author unknown
---
---
Please, God, if You should hear a scratch on Eden's Gate tonight,
A gentle whine, a muffled bark; have Peter take a light
And open up the Pearly Gates and call her Spirit in,
For I think she lived in Heaven once; please take her back again.

She may have been a mongrell, without a pedigree,
Yet she was noble, kind and good; I think You will agree:
That she'll be very useful where the souls of children play.
She'll romp with them, and see; Dear God; they do not go astray.

Just tell her that we're sorry that we could not pat her head,
And whisper how we loved here 'ere her Spirit fled.
I pray that when death beckons, and my soul surmounts life's fog,
I'll rate a place in Heaven, Dear God, beside our dog...
Author Unknown
---
The Power of the Dog
There is sorrow enough in the natural way
From men and women to fill our day;
Why do we always arrange for more?
Brothers and sisters, I beg you beware
Of giving your heart to a dog to tear.
Buy a pup and your money will buy
Love unflinching that cannot lie--
Perfect passion and worship fed
By a kick in the ribs or a pat on the head.
Nevertheless it is hardly fair
To risk your heart to a dog to tear.
When the fourteen years which Nature permits
Are closing in asthma, or tumour or fits,
And the vet's unspoken prescriptin runs
To lethal chambers or loaded guns,
Then you will find--it's your own affair--
But...you've given your heart to a dog to tear.
When the body that lived at your single will,
When its whimper of welcome, is stilled (how still!)
When the spirit that answered your every mood
Is gone--wherever it goes--for good,
You will discover how much you care,
And will give your heart to a dog to tear.
We've sorrow enough in the natural way,
When it comes to burying Christian clay.
Our loves not given, but only lent,
At compound interest of cent per cent.
Though it is not always the case, I believe,
That the longer we've kept "em, the more do we grieve:
For, when debts are payable, right or wrong.
A short-term loan is as bad as a long--
So why in--Heaven (before we are there)
Should we give our hearts to a dog to tear?
Rudyard Kipling
---
You have a special place Dear Lord
that I know you'll always keep
A special place reserved for dogs
when they quietly fall asleep
With large and airy kennels
and a yard for hiding bones
With maybe a little babbling creek
that chatters over stones.
With wide green fields and flowers
for those who never knew
about running freely under
Your sky of perfect blue.
Lord, I know You keep this Special Place
And so to You I pray,
For one Special Rottweiler
Who quietly died today
She was full of strength and love
and so very, very wise.
The puppy look she once had
Had long since left her eyes.
She is dearly missed my Lord
By a very good friend of mine.
She went to join her ancestors
To Your land that is Divine
So, speak to Crimmy softly please
And give her a warm hello.
She's a Special gift to You Dear Lord
From Brenda, who loved her so.
Jan Cooper 1994
---
---
Time to Go
The time has come I think you know
the Lord is calling so I must go
I love you so much; I wish it wasn't so
I wish I could stay; I don't want to go
You're the best family a dog ever had
so kind and gentle, never mean or mad
I'll never forget the day that we met
I was so lucky to become your pet
You opened your door and showed me your heart
I'll never forget you; we'll never part
You loved me and cared for me over the years
you taught me everything and took away my fears
The Lord is calling now I must go
but before I go I want you to know
I know it hurts to lose a friend
but I'll always be with you even to the end.
Written by John Quealy
---
I have travelled far to reach this Pearly Gate
But I do not want to wander beyond this place
I just need to rest awhile for my friend I wait
Please let them know I love them still
Let them know that I understand
what they did they did with love
With my body gone my spirit flew
on the wings of a dove
to my Creator's Heaven above
Now I ask that I may wait
I will lay quietly here by the gate
For if I entered now without my friend
it wouldn't be Heaven at all
Written by John Quealy
---
My best friend closed his eyes last night,
As his head was in my hand.
The Doctors said he was in pain,
And it was hard for him to stand.
The thoughts that scurried through my head,
As I cradled him in my arms.
Were of his younger, puppy years,
And Oh...his many charms.
Today, there was no gentle nudge
With an intense "I love you gaze",
Only a heart that's filled with tears
Remembering our joy filled days.
But an Angel just appeared to me,
And he said, "You should cry no more,
GOD also loves our canine friends,
HE's installed a 'doggy-door'!!!
Jan Cooper '95
---
---
If it should be that I grow frail and weak
And pain should keep me from my sleep
Then you muct do what must be done
For this, the last battle, can't be won.
You will be sad- I understand
Don't let your grief then stay your hand
For this day, more than all the rest
Your love and friendship stand the test.
We've had so many happy years
What is to come can hold no fears
You'd not want me to suffer, so
When the time comes, please let me go.
I know in time you too will see
It is a kindness you do to me
Although my tail, it's last has waved
From pain and suffering I've been saved.
Don't grieve that it should be you
Who has decided this thing to do
We've been so close, we two these years
Don't let your heart hold any tears.
Author Unknown
---
Do you think the time is right?
May I say goodbye to pain filled days and endless lonely nights?
I've lived my life and done my best, an example tried to be.
So can I take that step beyond, and set my spirit free?
I didn't want to go at first, I fought with all my might.
But something seems to draw me now to a warm and living light.
I want to go, I really do; it's difficult to stay.
But I will try as best I can to live just one more day.
To give you time to care for me and share your love and fears.
I know you're sad and afraid, because I see your tears.
I'll not be far, I promise that, and hope you'll always know,
That my spirit will be close to you wherever you may go.
Thank you so for loving me. You know I love you too,
And that's why it's hard to say goodbye and end this life with you.
So hold me now just one more time and let me hear you say,
Because you care so much for me, you'll let me go today.

by Susan A. Jackson
Back to top
---
---
Patiently
As I see the Gates of Heaven
And I know I'm headed home
I see the great St. Peter
But alas, he's not alone.

The tears have blurred my vision
But I'd know him anywhere
He sits and waits so patiently
He knows I'll soon be there.

I drop to my knees and call his name
He responds with bounding glee
He whines and he cries
The joy is in his eyes
He's waited so patiently.

I know it's truly Heaven
For that it's plain to see
My faithful friend and companion
Is once again with me.
Copyright 1985 by Kathleen Thompson
---
Golden Memories
They say memories are golden, well, maybe that is true.
I never wanted memories, I only wanted you.
A million times I cried.
If love alone could have saved you, you never would have died.
In life I loved you dearly, in death I love you still.
In my heart you hold a place no one else could fill.
If tears could build a stairway and heartache make a lane.
I'd walk the path to Heaven and bring you back again.
Our family chain is broken, and nothing seems the same.
But as God calls us back one by one, the chain will link again.
---
---
A Special Gift
They're a very special gift; to be cherished and loved
You're chosen for each other; by God Himself above
It's a match made in heaven; so it can't be wrong
You're tied together by a bond; that's oh so strong
All they'll ever ask from you; is to be loved and fed
And at night make sure they have, fresh water and a bed
In return for so little; the rewards are so great
You'll get a companion for life; with some very special traits
When you are lost; and the end seems so far away
They'll walk by your side; they'll help you find your way
When life gets you down; they can put a smile on your face
As they run you in circles; with their fast pace
You'll share the good with the bad; you'll be happy and sad
And through it all you have a friend; the best you ever had
You're time together; will be special and unique
It will be as priceless to you; as a rare antique
Then before you know it; the day will arrive
When suddenly your life; takes a steep dive
The furry friend who's been with you for all of these years
Has now passed on; and left you in tears
As you sit and wonder; what did I do
Why is this all happening to you
Into each of our lives; a little rain must fall
And you must be strong; to answer the call
Your little one's spirit has flown home on the wings of a dove
To a special place that awaits them; in heaven above
St. Francis will meet them; when they get home
He will take them to a meadow; where they're free to roam
There in the meadows; down by the pond
Your furry friend will remember his loving bond
He'll look into the water; then you apppear
He can see you're frightened; he can feel your fear
Through the bond that still ties you; from heaven above
He looks down upon you; he sends you his love
Because you loved him; and because you care
Whenever you need him; he'll always be there
There in the meadows; they patiently wait for the day
When you will celebrate your life together; each and everyday
Waiting for that day; when you come walking back home
When together for an eternity; through the meadows you'll roam.
---
---
Cat Poem
They will not go quietly,
the cats who've shared our lives.
In suptle ways they let us know
their spirit still survives.
Old habits still make us think
we hear a meow at the door.
Or step back when we drop
a tasty morsel on the floor.
Our feet still go around the place
the food dish used to be,
And, sometimes, coming home at night,
we miss them terribly.
And although time may bring new friends
and a new food dish to fill,
That one place in our hearts
belongs to them. . . and always will.

by Linda Barnes
---
Four Feet in Heaven
Your favorite chair is vacant now...
No eager purrs to greet me.
No softly padded paws to run
Ecstatically to meet me.
No coaxing rubs, no plaintive cry
Will say it's time for feeding.
I've put away your bowl, and all
The things you won't be needing;
But I will miss you little friend,
For I could never measure
The happiness you brought me,
The comfort and the pleasure.
And since God put you here to share
In earthly joy and sorrow;
I'm sure there'll be a place for you
In Heaven's bright tomorrow...

by Alice E. Chase
---
Humility
And Adam said, "Lord, when I was in the garden, you walked with me
everyday. Now I do not see you anymore. I am lonesome here and it is
difficult for me to remember how much you love me."
And God said, "No problem! I will create a companion for you that
will be with you forever and who will be a reflection of my love for
you, so that you will know I love you, even when you cannot see me.
Regardless of how selfish and childish and unlovable you may be, this
new companion will accept you as you are and will love you as I do, in
spite of yourself."
And God created a new animal to be a companion for Adam. And it was a
good animal. And God was pleased. And the new animal was pleased to be
with Adam and he wagged his tail. And Adam said, "But Lord, I have
already named all the animals in the Kingdom and all the good names are
taken and I cannot think of a name for this new animal."
And God said, "No problem! Because I have created this new animal to
be a reflection of my love for you, his name will be a reflection of my
own name, and you will call him DOG."
And Dog lived with Adam and was a companion to him and loved him. And
Adam was comforted. And God was pleased. And Dog was content and
wagged his tail.
After a while, it came to pass that Adam's guardian angel went to the
Lord and said, "Lord, Adam has become filled with pride. He struts and
preens like a peacock and he believes he is worthy of adoration. Dog
has indeed taught him that he is loved, but no one has taught him
humility."
And the Lord said, "No problem! I will create for him a companion who
will be with him forever and who will see him as he is. The companion
will remind him of his limitations, so he will know that he is not
worthy of adoration."
And God created CAT to be a companion to Adam. And Cat would not obey
Adam. And when Adam gazed into Cat's eyes, he was reminded that he was
not the supreme being. And Adam learned humility.
And God was pleased. And Adam was greatly improved.
And Cat did not care one way or the other
---
---
When Tomorrow Starts Without Me
WHEN TOMORROW STARTS WITHOUT ME
Author Unknown
When tomorrow starts without me,
And I'm not there to see;
The sun will rise and find your eyes
All filled with tears for me.
I wish so much you wouldn't cry
The way you did today,
Remembering how I'd lay my head
In your lap that special way.
I know how much you love me,
As much as I love you,
And each time that you think of me,
I know you'll miss me too.
But when tomorrow starts without me.
Please try to understand,
That an angel came and called my name
And petted me with her hand.
She said my place was ready,
In Heaven far above,
And that I'd have to leave behind
All those I dearly love.
But, as I turned to heel away,
A tear fell from my eye,
For all my life I never thought
That I would have to die.
I had so much to live for,
So many sits and downs to do,
It seemed almost impossible,
That I was leaving you.
I thought about our lives together,
I know you must be sad,
I thought of all the love we shared,
And all the fun we had.
Remember how I'd nudge your hand,
And poke you with my nose?
The frisbee I would gladly chase,
The bad guy, I'd "bark and hold".
If I could relive yesterday,
Just even for awhile,
I'd wag my tail and kiss you,
Just so I could see you smile.
But, then I fully realized,
That this could never be;
For emptiness and memories
Will take the place of me.
And when I thought of treats and toys,
I might miss come tomorrow,
I thought of you and when I did,
My dog-heart filled with sorrow.
But then I walked through Heaven's gate,
And felt so much at home;
As God looked down and smiled at me,
From His beautiful golden throne.
He said, "This is eternity,
And now we welcome you,
Today your life on earth is past,
But here it starts anew.
I promise no tomorrow,
But today will always last;
For you see, each days's the same day,
There's no longing for the past.
Now you have been so faithful,
So trusting, loyal and true;
Though there were times you did things,
You knew you shouldn't do.
But good dogs are forgiven,
And now at last you're free;
So won't you sit here by my side,
And wait right here with me?"
So when tomorrow starts without me,
Don't think we're far apart.
For every time you think of me,
I'm right there, in your heart.
Sent to me by Bekye Walker
---
---
List of Books and Articles on Pet Loss
Pet Loss Support List
Pet Cemeteries List
Whisper in The Heart Website
Memorial Pendants to pay tribute to a Fallen Animal Companion!
If you have suffered a loss of a Special Animal Companion,
you may want to check out the Alt.Support.Grief.Pet-Loss Newsgroup
where you can find a sympathetic ear and others to talk to
who have gone through the same thing. Be sure to stop back often to see what's new. Any comments or criticisms are greatly appreciated. If you have a link or other info you would like to have added to this site, just email us with the info.
Cat Tribute | Dog Tribute | Cat Memorial | Dog Memorial
Click Here to Contact Me | Return To Top | Return To Main Page
Pet Loss Support

Copyright by The NEPA Network
All Rights Reserved.