About Our Products
"Cherished Keepsakes" are available for both a living or deceased pet. In early 1991, a Frameable Pet Memorial was introduced to honor and remember a lost friend. Many people were unable to afford the enormous expense of a pet coffin, burial plot, and headstone. Many never seemed to realize the sense of loss they would feel when their companion was no longer with them. Therefore, there was a great need for something to be displayed right in the home in recognition of the many hours of love and companionship shared over the years. A "Cherished Keepsake" Memorial became an affordable and heartwarming way to express their love and honor their "Special Friend".

After an overwhelming response to a much needed product another question became obvious. What about those families who wish to honor their pet while they are still a part of their lives? In late 1991, another "Cherished Keepsake" was introduced, A Frameable Pet Tribute... allowing everyone a heartfelt way to display their "One-of-a-Kind" Special Friend for all to see. Something every pet deserves.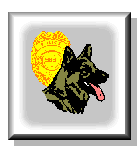 About Our Commitment
We are not only committed to manufacturing a top quality product, but have also strived to ease some of the grief suffered from losing a pet. We will proudly donate a "Cherished Keepsake Memorial" to any and all Police and Fire Rescue Departments who may have lost a "Faithful Companion" while in service to their organization. We encourage any and all questions regarding this matter.

Click Here to Contact Me us for details.